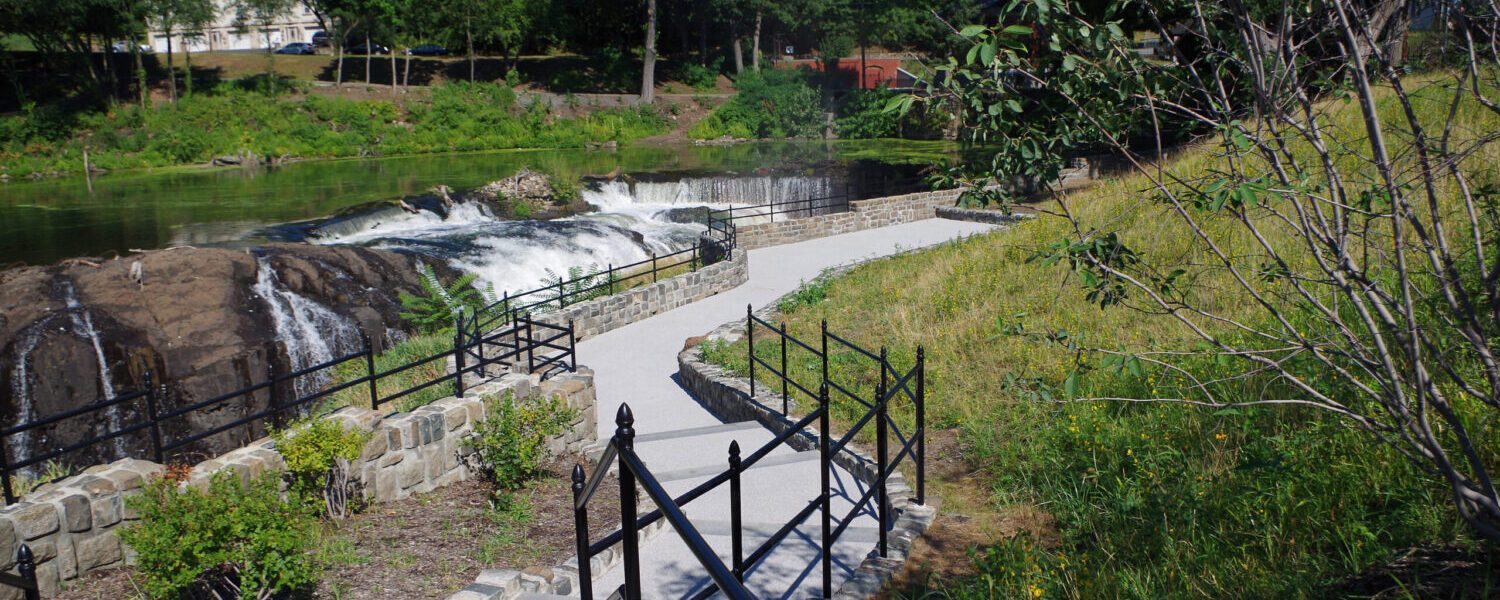 Client: City of Paterson, Passaic River Coalition
Awards: NJASLA Historic Preservation/Restoration Award, 2017
Mary Ellen Kramer Park is located in Paterson, NJ at the historic Great Falls. ETM Associates was responsible for developing a new site design that would maintain the historic character of the park, while improving access to and views of the Great Falls. ETM proposed the removal of several site elements that limited access to view the Falls, while proposing a new pathway that encourages visitors to experience the power of the Passaic River pouring through the Great Falls.
New pathways, benches, and plantings help make the site more attractive and improve the visitor's experience. Materials were chosen both to preserve the park's historic character and to focus on easing maintenance. For example, asphalt paths are designed with an exposed aggregate to evoke the feel of a gravel path, while reducing maintenance compared to the previous surfacing and improving drainage. New design elements, such as the entry gates from Maple Street and wrought iron fencing, relate with the historic, industrial character of the site.
The project won an NJASLA Award for Historic Preservation/Restoration in 2017.