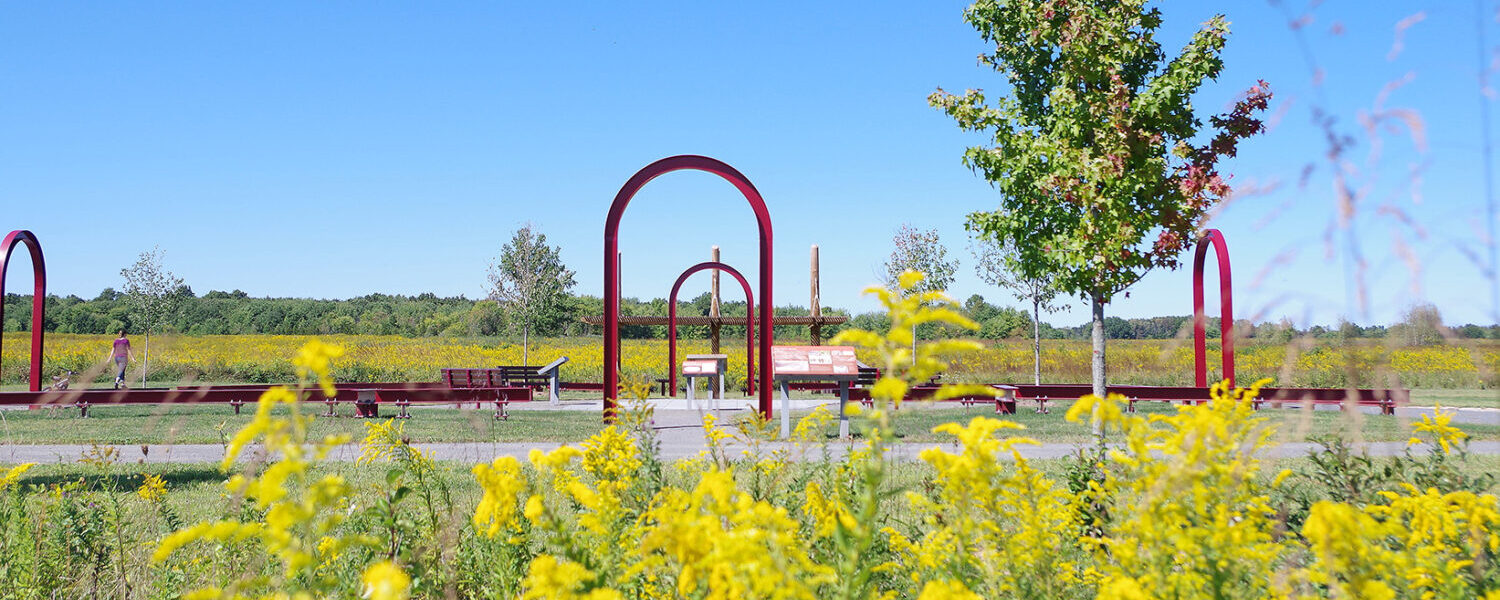 Mercer County, New Jersey
Client: Mercer County Parks Commission
Awards: NJASLA Environmental Enhancement Merit Award, 2016
ETM Associates was selected by the Mercer County Park Commission to lead a park-wide master planning effort for this 1,600-acre passive recreation park that spans Lawrence and Hopewell Townships in Mercer County.
ETM lead a team of archaeologists, engineers, ecologists, and public information designers to create a comprehensive vision for this regional open space. The team efforts culminated in an interpretive vision for the park that included landscape management recommendations, new park-wide signage and wayfinding, updated trail networks, community access, rich historical site interpretation, and much-needed visitor amenities.
Following the master plan effort, ETM refined the master plan and implemented an initial phase of priority projects identified in the master plan.
Implementation efforts focused on enhancing the identity, access, and use of the park through creative design. A new identity was developed for the park with the careful selection of a new park name and a complete family of park signage to support the newly named, "Mercer Meadows." Park-wide landscape management plans were created to preserve and enhance the region's most significant areas for nesting and migratory birds. Park access was greatly improved through the addition of several miles of multi-use trails and the renovation of existing parking areas. Several interpretive exhibits and signage elements were designed to educate visitors on the farming and telecommunications history of the site. Several visitor amenities were also constructed, including custom shade structures and rest areas, waterless restrooms, stormwater bio-retention areas, a children's play area, and an off-leash dog park.
Upon completion of the park improvements, park use has increased significantly. Mercer Meadows is now one of the most popular passive recreation parks in central New Jersey. The project won a merit award for Environmental Enhancement from the New Jersey chapter of the American Society of Landscape Architects in 2016.