Tim Marshall, FASLA
Firm Principal
Tim Marshall, principal and owner of ETM Associates, LLC has been involved with public space management for over 30 years. Prior to establishing his office in Highland Park, New Jersey, he served as the Deputy Administrator and Vice President for New York City's Central Park Conservancy. During his tenure with the Conservancy he was involved in the development of the Central Park Restoration and Management Plan, and was directly responsible for its on-going implementation, as well as the day-to-day management of this iconic public space.
Since forming ETM, Tim has served as the driving force behind an impressive list of significant national and international public space projects. His extensive hands-on experience in the field has given him an intimate knowledge of park operations and management, and a robust approach to problem-solving, funding and public/private involvement.
Tim's philosophy is rooted in a belief that successful public spaces are achieved through deliberate and careful planning. His work is guided by the notion that parks and other public spaces that flourish are those that are not simply aesthetically pleasing, but those that rise above the commonplace in the quality of design, programming, facilities and maintenance.
Tim was named a Fellow of the American Society of Landscape Architects in 2016. He has served on the Board of City Parks Alliance and currently co-chairs the Rutgers Landscape Architecture Alumni Advisory Committee.
Desiree Liu
Project Manager & Senior Operations Analyst
Désirée is a landscape designer with over fifteen years of experience in public space management with ETM Associates. She holds a Bachelor of Science degree in Landscape Architecture from Rutgers University and has worked on a wide variety of projects that range from small-scale urban parks to system-wide master planning projects.
Désirée provides research, analysis, and graphic design for a number of ETM projects. Her work provides clients with a clear understanding of existing issues and offers viable solutions with which to resolve and prevent problems that may arise given the complex nature of designing and managing public spaces.
Désirée is also the primary contact for proposals. Please reach out to her to get a better understanding of ETM's services and how we can work with your project team.
Dave Sitler
Project Manager & Landscape Designer
Dave has been with ETM Associates since 2008 and holds a Bachelor of Science degree in Landscape Architecture from Rutgers University. Dave serves as lead project manager for all public space design projects in addition to many public space management projects. His experience managing public space design projects of varying scopes has provided him with a unique understanding of the dynamics involved in creating a successful landscape environment.
Dave has a passion for learning how things work and come together. His attention to detail and knowledge of construction, implementation and management help him to approach projects with a holistic understanding.
During his tenure with ETM, Dave has carefully integrated historical character with contemporary use and design on several historical property master plans and design projects. He has also overseen several public space management projects, which require in-depth study and creative thinking to identify and resolve potential issues and to effectively design, manage and maintain these public spaces.
Theresa Hyslop
Project Manager & Operations Analyst
Theresa joined the ETM Associates team in 2015 after graduating with a Bachelor of Science degree in Landscape Architecture from Rutgers University. While at Rutgers, she also completed a George H. Cook Thesis on using the campus as a living laboratory, which won an NJASLA Student Award in 2016.
Theresa brings her experience in research, design, and analysis to her projects at ETM. She is interested in how various "systems" of a site work together, from ecology and materials to maintenance and programming. Her attention to detail and drive to understand the key challenges and opportunities for a site helps clients to develop successful projects, no matter the location or scale. Outside of the office, Theresa is active in the profession, volunteering for the New Jersey and National chapters of ASLA.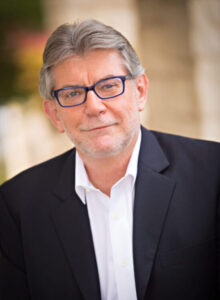 Project Manager & Senior Operations Analyst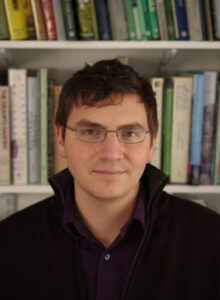 Project Manager & Landscape Designer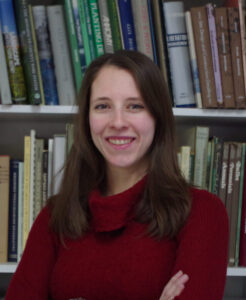 Project Manager & Operations Analyst