We are a firm where landscape architecture meets public space management.
Formed in 1997, ETM Associates, LLC specializes in public space design, public space management, and project management. We have earned a solid reputation as a firm for practical and creative solutions to public space management issues.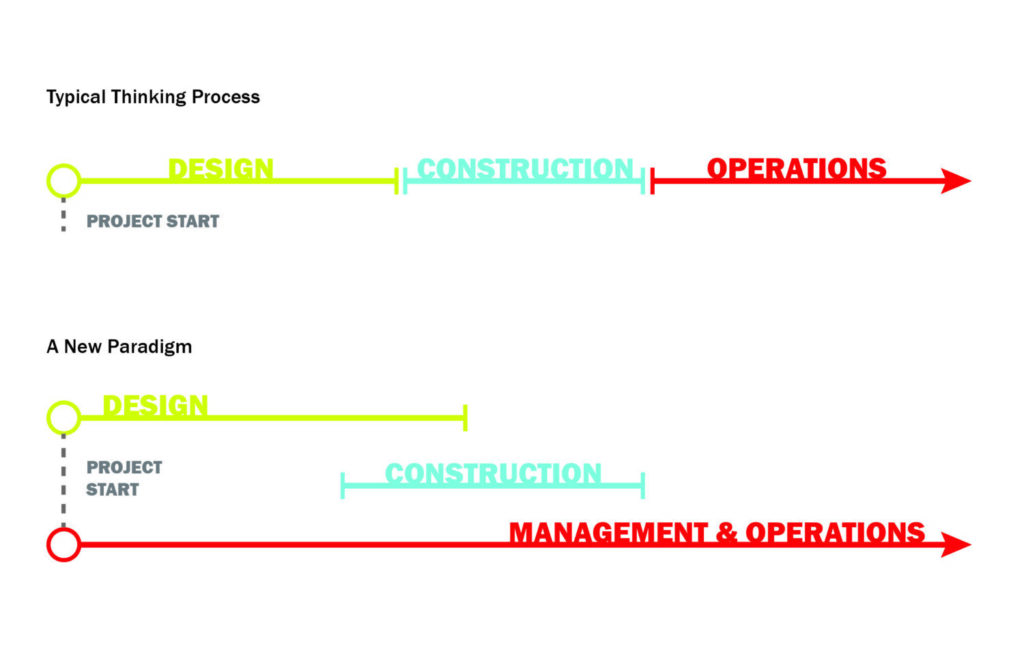 ETM Associates understands the complex nature of public space and brings a wide range of professional, technical, and entrepreneurial expertise to a diverse array of design projects in a variety of scales. Our background in landscape architecture gives us a unique perspective with which to address the challenges of each public space management project, and our experience in public space management provides us an invaluable lens for ensuring the success of each design project. We see design, implementation, and ongoing management as a continuum of related professional activities. Our work is a dynamic process that identifies and addresses problems through the creation and evaluation of alternative solutions that meet high design standards, management goals, and user needs. Through the application of our professional skills, we strive to improve the quality of the relationship between those responsible for managing public space and those who use it.
Throughout all aspects of our work, we work to ensure the long-term care of the project is considered so that the appropriate resources can be leveraged from the outset. Our multi-faceted design and public space management skills enable us to deliver designs and consulting services that are innovative, implementable, and developed with lifelong success in mind.