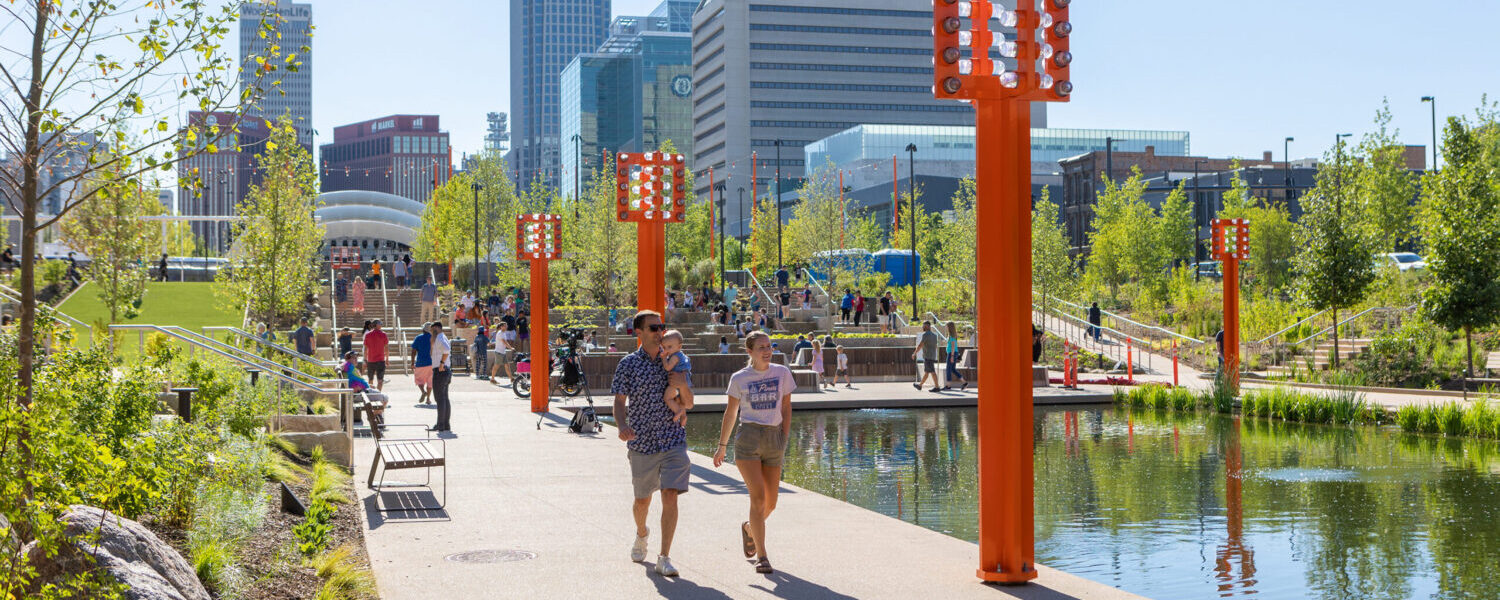 Client: Metropolitan Entertainment and Convention Authority (MECA)
The Missouri Riverfront Revitalization is a series of parks revitalizing both sides of the Missouri River in Omaha, Nebraska and Council Bluffs, Iowa. Three parks, collectively referred to as "The RiverFront" are on the Omaha side; one park is on the Council Bluffs side. Our firm was hired by Omaha's Metropolitan Entertainment and Convention Authority (MECA) as the operations, maintenance, and programming consultant in order to analyze the designs for The RiverFront developed by the design team. The RiverFront would be MECA's first parks they were responsible for, and it was key they understood what would be required to successfully care for them.
Over the course of the project, ETM identified the maintenance needs for the 72 acres of parks, explored potential programming options, discussed staffing options and organization strategies, and estimated a detailed budget projected to 2030 that covers revenues and expenses from programming, maintenance, administration, and operations.
ETM's feedback on the design focused on details that would impact future daily operations. For example, ETM ensured that maintenance and program vehicles would have adequate routes around each site to minimize impacts on adjacent landscapes. We also helped MECA determine what operations would be beyond their capacity and should be contracted out, such as contracting out skating operations and revising the project specifications to have the contractor responsible for maintaining plant material for the first year.
As the designs for each park were staggered based on their desired opening date, our firm worked with the design team and MECA throughout the different design phases of each park over the course of three years. ETM's estimated budget also reflected when each park was planned to come "online" as well as the plant maintenance guarantee. This is enabling MECA to make informed decisions on what staff to hire and when, as well as how to prepare for The RiverFront's budgetary needs.
Gene Leahy Mall – the first of The RiverFront parks – opened in 2022. The other two RiverFront parks – Heartland of America and Lewis & Clark Landing – are scheduled to open in 2023.