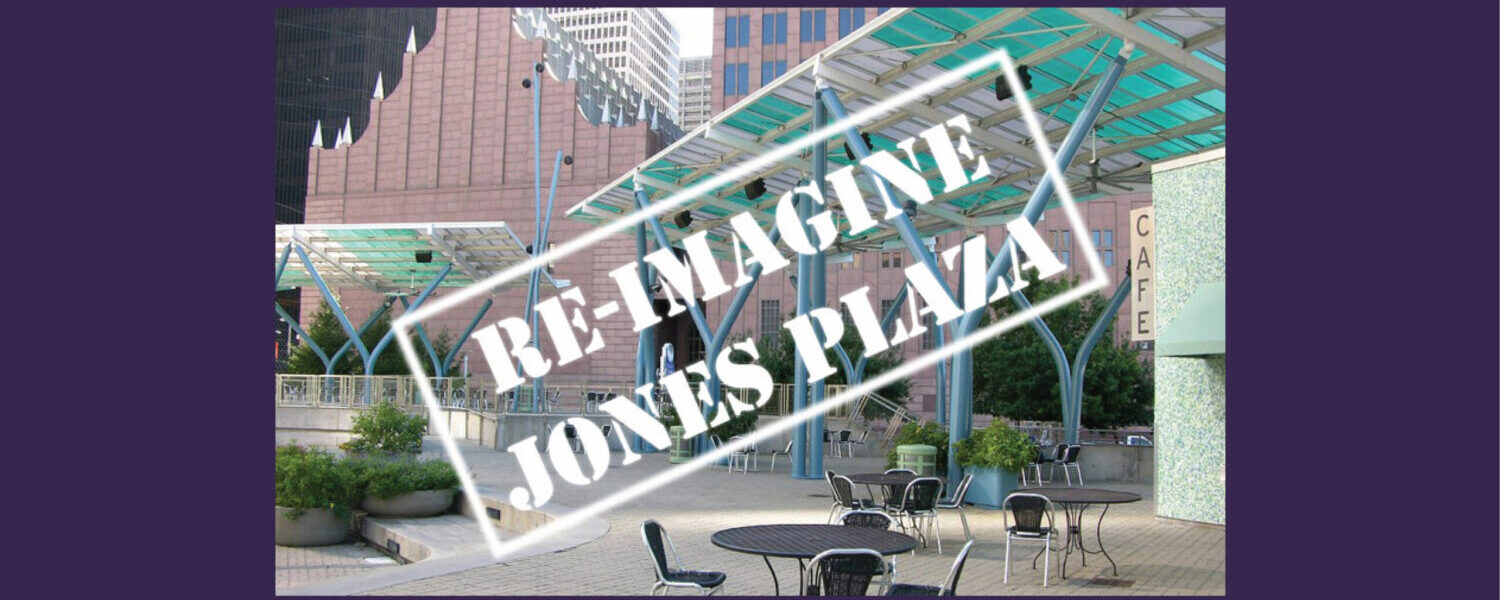 Client: Houston First Corporation
Jones Plaza (Plaza) is an approximately two-acre plaza that serves as the "front door" to Houston's Theater District. While the Plaza has been used for a variety of events and programs, it generally sees only limited use and is often perceived as a wasteland. Following the most recent presentation of a new concept design for Jones Plaza in 2016, ETM Associates was engaged by Houston First to review the desired elements, programming, and overall vision for the Plaza, and to gather additional input from the community on the design.
After reviewing previous design studies and plans for the Plaza, ETM conducted additional analyses for the site, including examining current events at the Plaza, taking decibel readings at the Plaza to determine the level of background noise, and conducting a sun/shade analysis to analyze user comfort. ETM also conducted interviews with various stakeholders and developed an online survey to collect input from community members. To gather more ideas for the design and programming of the Plaza, ETM selected comparable public spaces to serve as case studies. Based on the results and findings from the interviews, survey, and case studies, ETM developed recommendations for the overall vision for the Plaza, for potential programming, and for what features should be incorporated into the Plaza to achieve this vision and support the programming. Lastly, ETM outlined key operations and maintenance roles that would be critical to ensuring successful operation of the redesigned Jones Plaza. ETM's research and recommendations were compiled into a final report for Houston First that will be used to guide the future redesign.