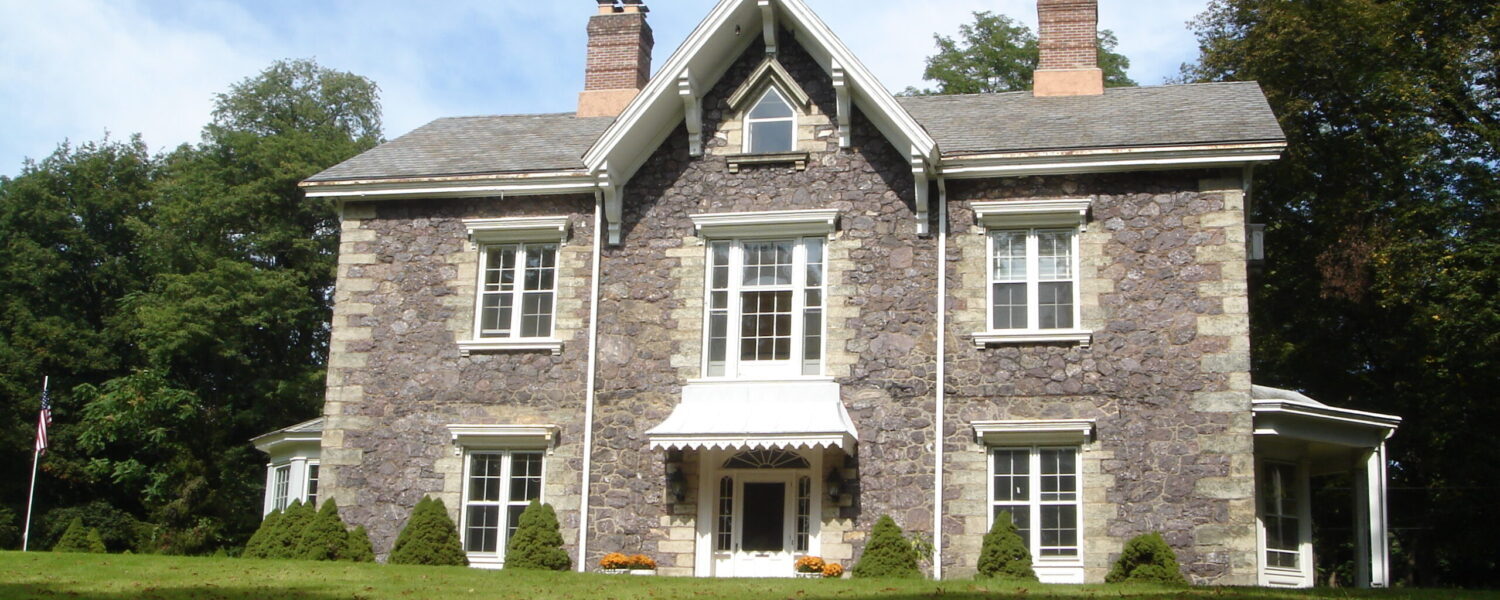 Client: Passaic River Coalition
Willow Hall, located in Morristown, NJ and built by George Vail in 1848, was modeled after the Andrew Jackson Downing Victorian Cottage Residences (Design V). It remained a private residence until 2009, and is currently owned by and used as the headquarters for the Passaic River Coalition.
ETM Associates was part of a team responsible for developing a historic structure report and treatment recommendation plan. In order to develop the historic landscape plan, ETM researched changes to the property from the 1800s to present day. ETM's recommendations recognized 21st century needs without compromising the landscape's historic legacy, while restoring and incorporation as many original design elements as possible.
Other recommendations included the removal of invasive species and inclusion of historically appropriate plant material that would reflect Downing's desire for seasonal display. Improved accessibility and views along Speedwell Lake also were prioritized, and a hierarchy of paths, roadways, and parking areas were developed to accommodate modern vehicular and pedestrian needs while preserving the historic landscape.