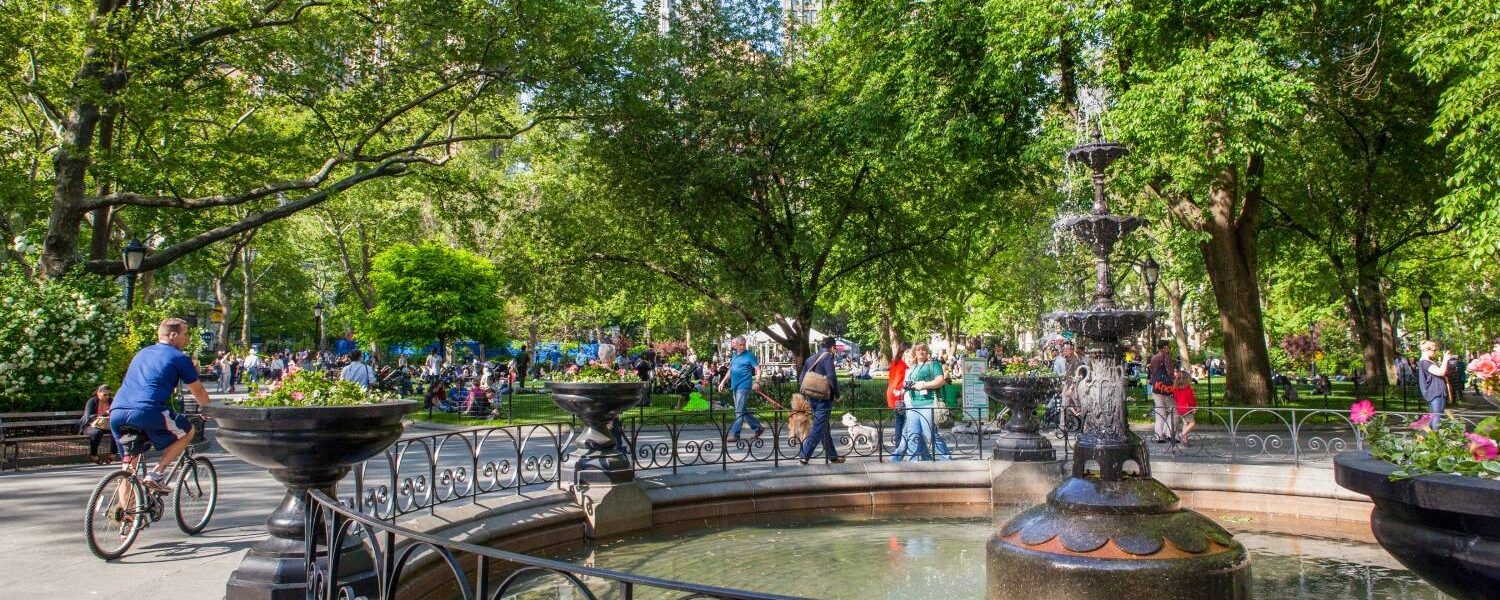 Client: City Parks Foundation
ETM Associates was hired by the City Parks Foundation to serve as the Project Manager for design through construction. ETM drafted and negotiated all contracts required for all parties involved. These included a sole source contract with the NYC Parks Department (DPR), a request for proposals for all design phases, bid documents, and contracts for construction. Additionally, ETM was responsible for overseeing the construction project and ensuring that it remained on schedule and within budget.
As part of our work, ETM coordinated various "pilot" programs that took place in the Park. Several of these were highly successful and became permanent fixtures, most notably the Shake Shack and establishment of temporary art installations on site. The Shake Shack, originally only a small hotdog cart, now brings in huge numbers of visitors and provides a substantial source of revenue for the DPR and the Madison Square Park Conservancy.
Madison Square Park is home to a number of important sculptures and was temporarily the home for the Statue of Liberty flame to help raise funds for its eventual location in New York Harbor. The importance of art in the Park eventually became the foundation for contemporary, ongoing temporary art installations that continuously to this day draw visitors to the Park.