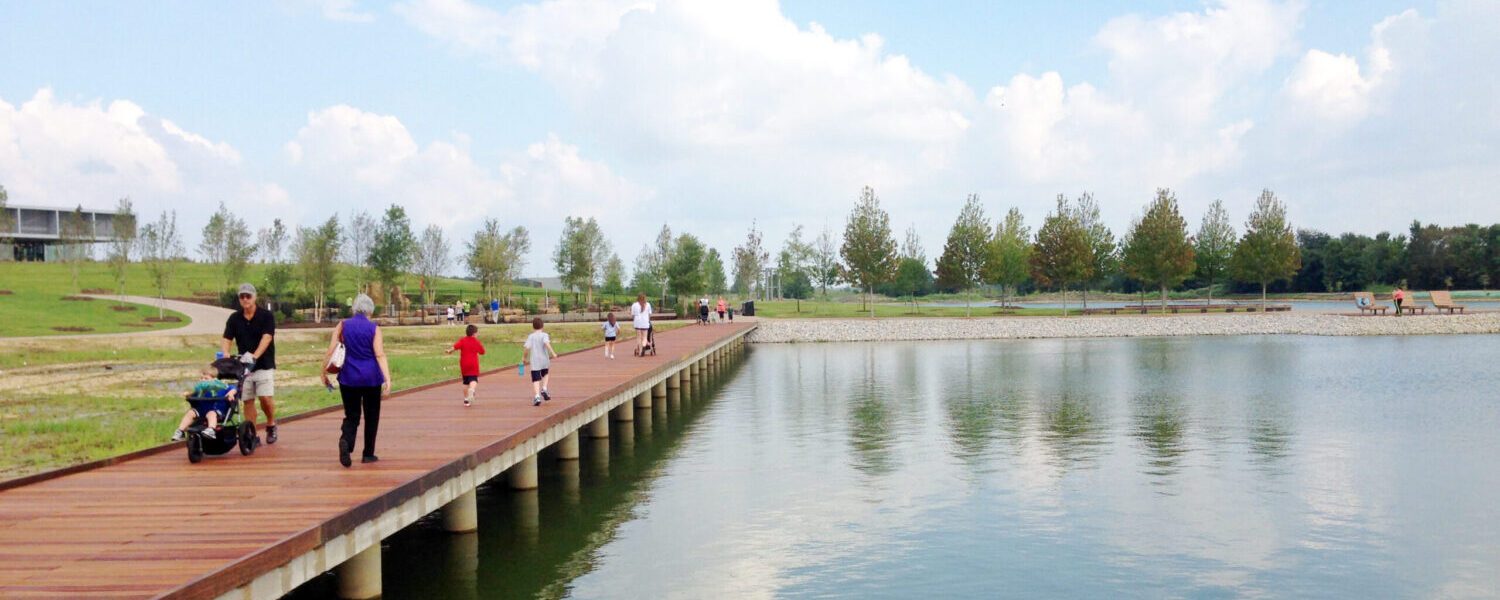 Client: Shelby Farms Parks Conservancy
Awards: O+M Report – NJASLA Landscape Planning and Analysis Honor Award, 2019
ETM was initially retained by the Shelby Farms Park Conservancy (SFPC) in 2012 to review 50% Construction Documents for a lake expansion project designed by James Corner Fields Operation in order to provide recommendations for future operations and maintenance costs and to reduce construction budget costs. Upon initial review, ETM developed a presentation with an analysis of future maintenance costs, construction costs, and the organizational impact to the SFPC upon completion of the project. The findings were presented to the client who then realized the impact that this project would have on the existing organization, staff resources and budget.
This realization led to a redesign effort which included an intensive four-month workshop phase that thoroughly reevaluated the project scope in order to meet organizational and budget needs. During this period, ETM assumed the role of interim Project Director, led workshops, and assisted SFPC in selecting and hiring a dedicated Project Director.
In 2014, with the $51 million "Heart of the Park" re-design completed, ETM created a comprehensive maintenance manual for SFPC to successfully maintain the redesigned "Heart of the Park". Equipped with the intimate understanding of the revised design, ETM was able to identify the significant operational and maintenance requirements and to provide focused staffing, equipment, and facility recommendations. The numerous amenities SFPC would be responsible for include an 80 acre lake, thousands of newly planted trees, miles of wetland lake edge plantings, acres of managed meadow and grassland, miles of pathways, an adventure water play area, a "farm-to-table" restaurant and retreat center, a large manicured event lawn and stage, and a signature visitor center.
With an existing 4,500-acre low maintenance park, SFPC needed to embrace a fundamental shift in caring for the newly completed high-maintenance "Heart of the Park". ETM recommended a dedicated "Heart of the Park Maintenance Team" with specific job positions to effectively maintain the high-use park landscape. ETM also provided a recommended list of tools and equipment needed to maintain the unique landscape and amenities, as well as detailed recommendations for specific landscape types and amenities.